For a designer that once told us his dream is to dress Queen Elizabeth, Alexis Mabille seemed to be making a direct plea with a collection topped by diamond crowns.
Though Mabille's signature bright colors are also favored by the queen, much of this collection wouldn't pass the monarch's muster. Some of the looks were more lingerie than luxe, in particular sequined swimwear topped with tulle capes.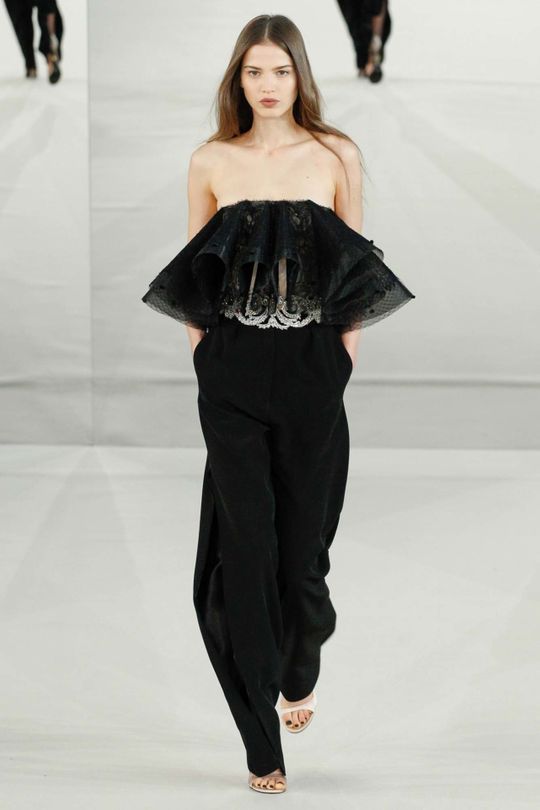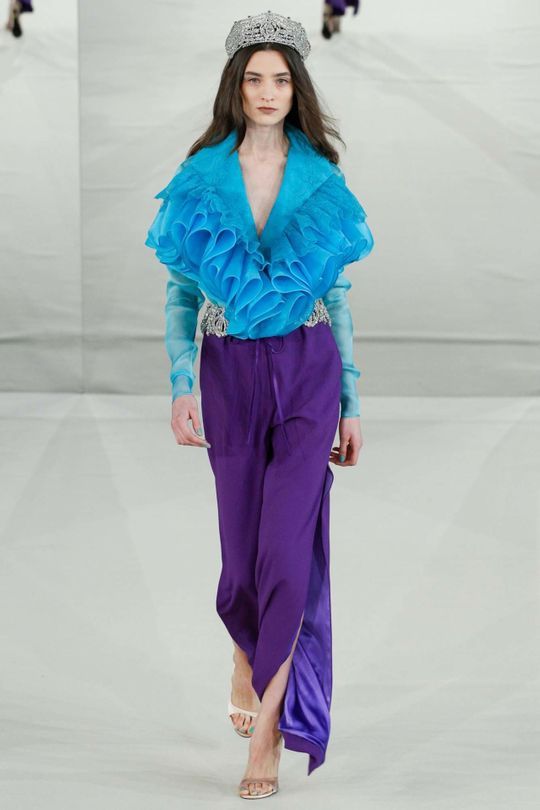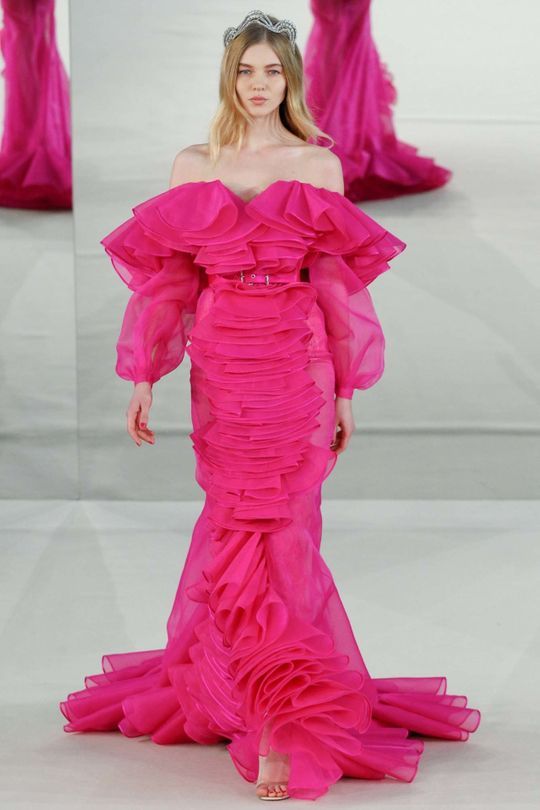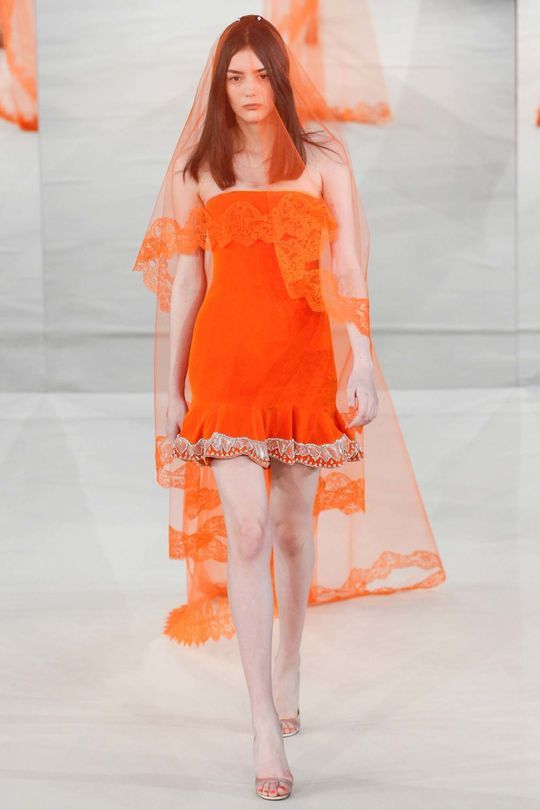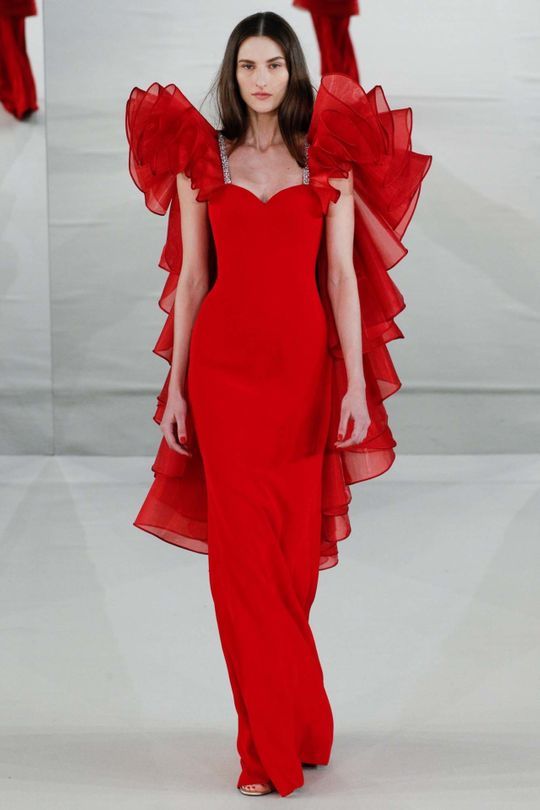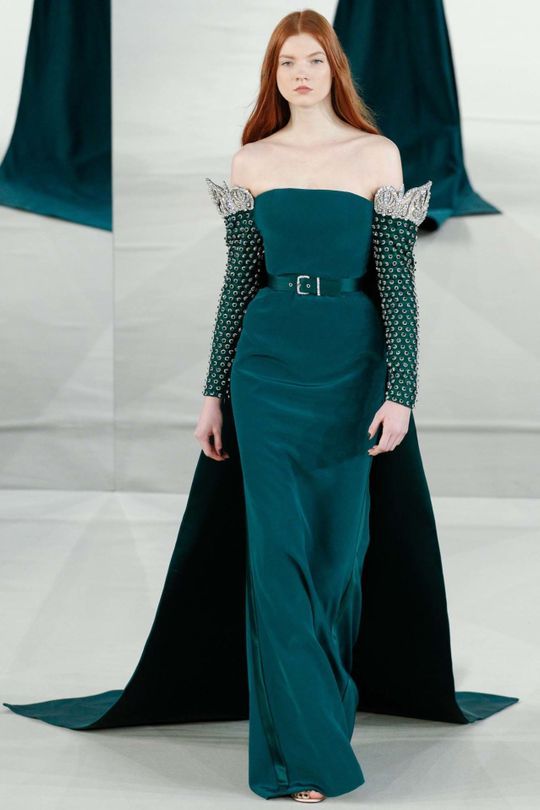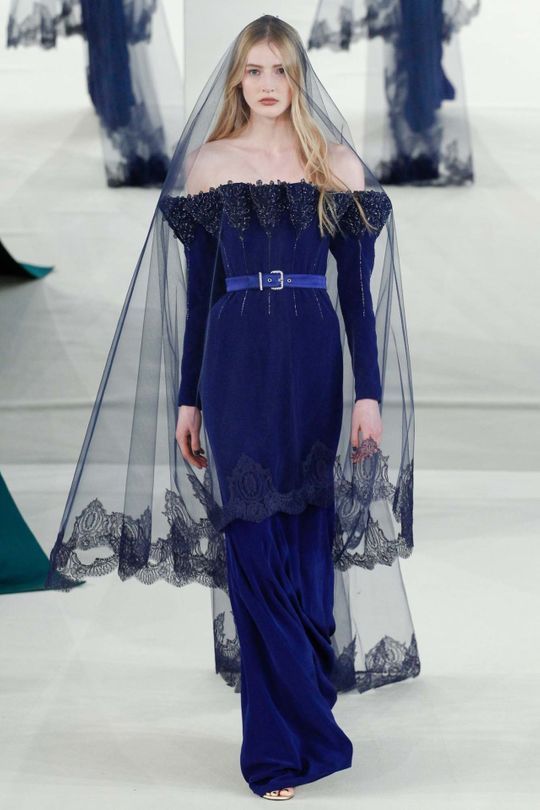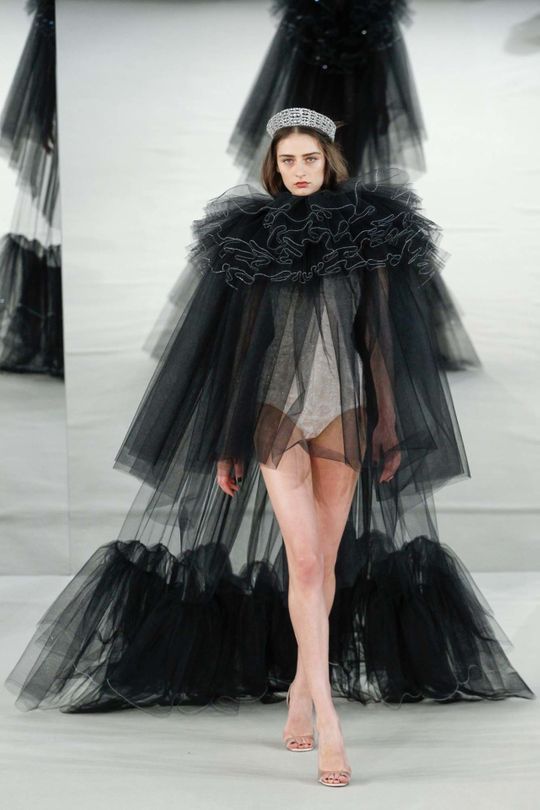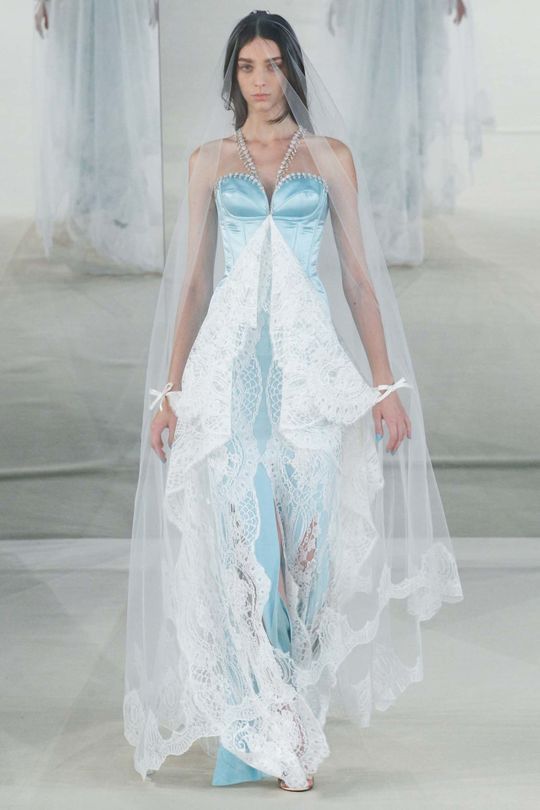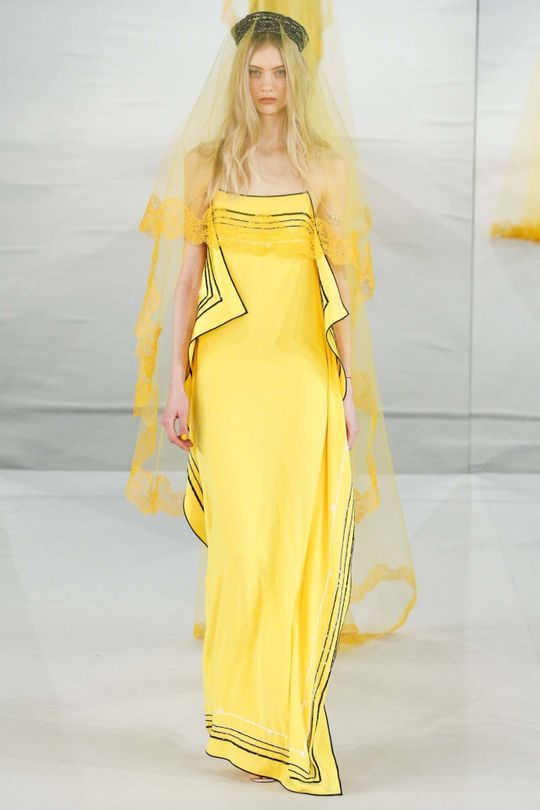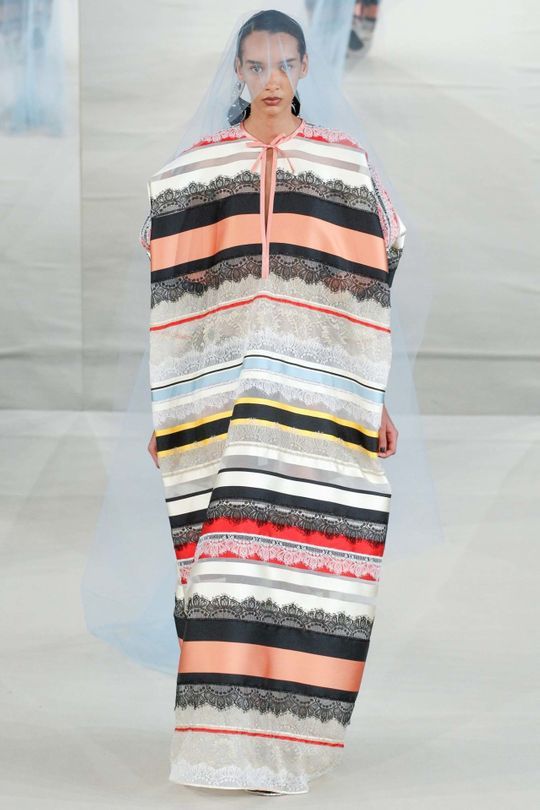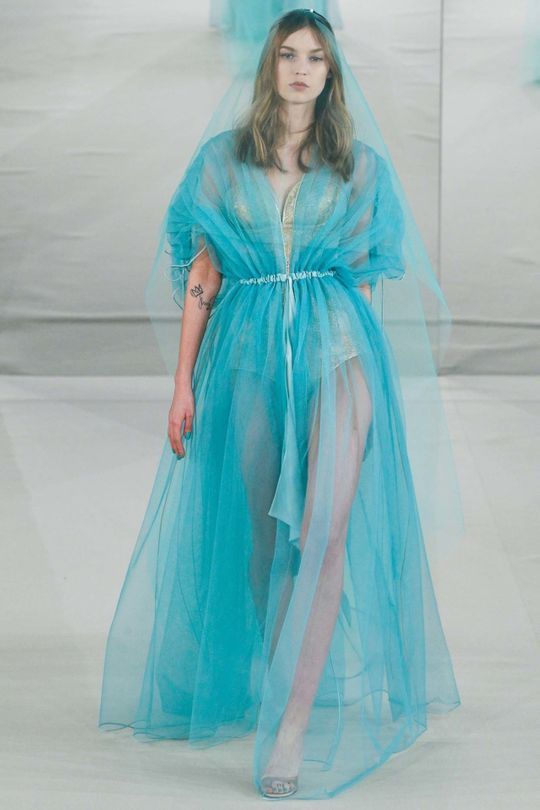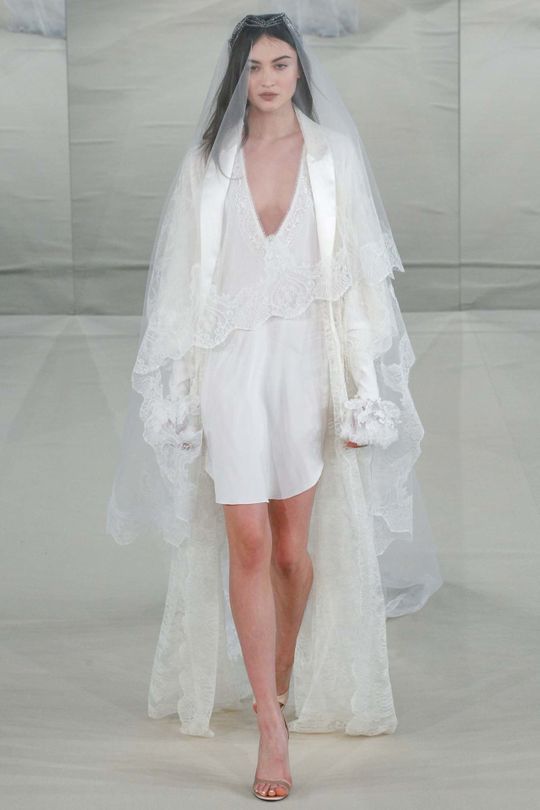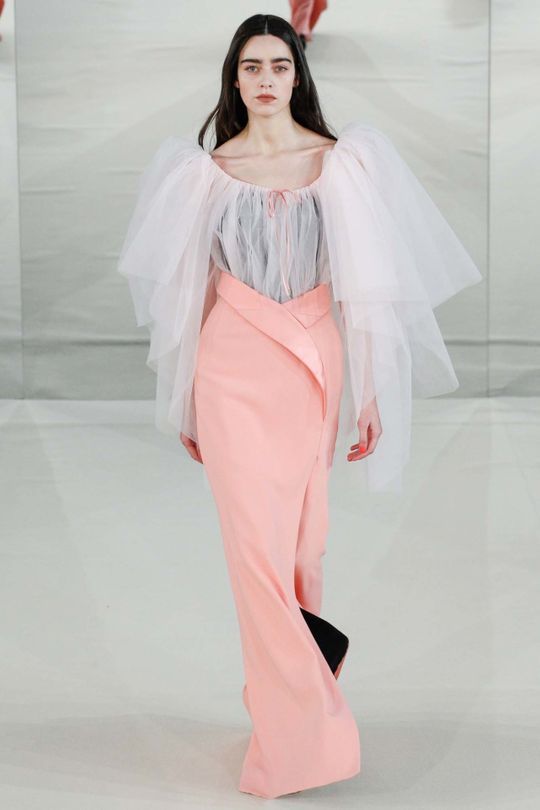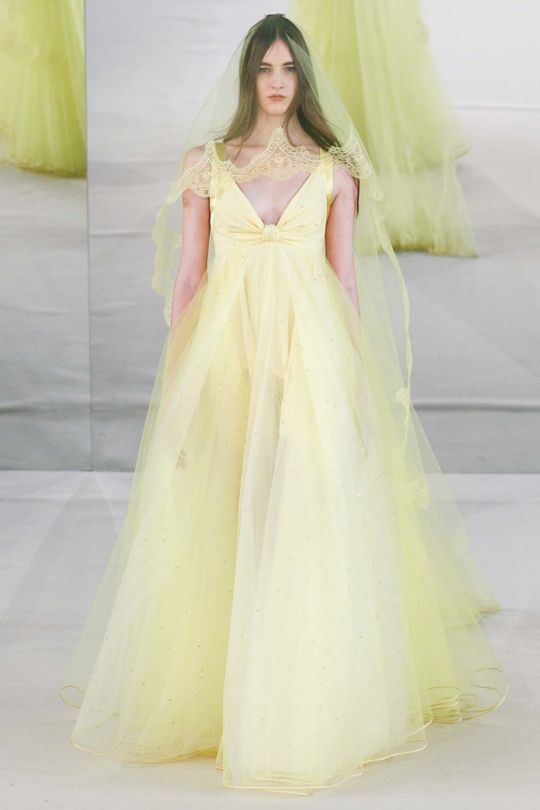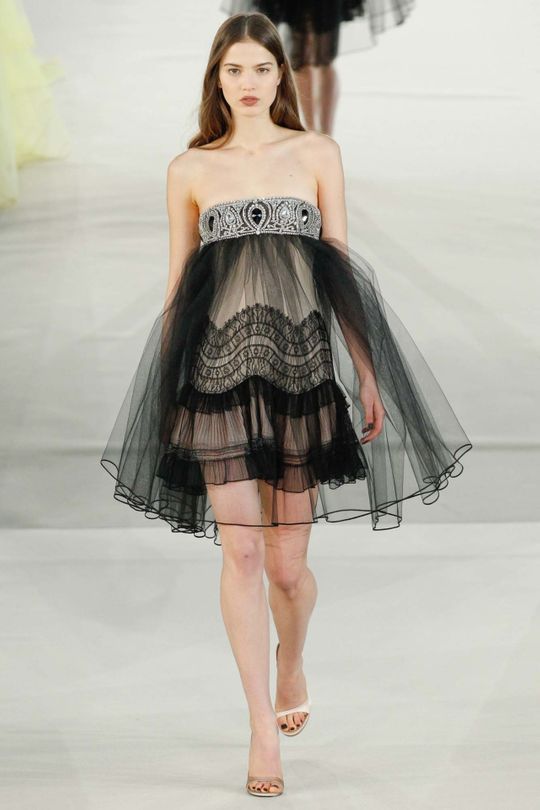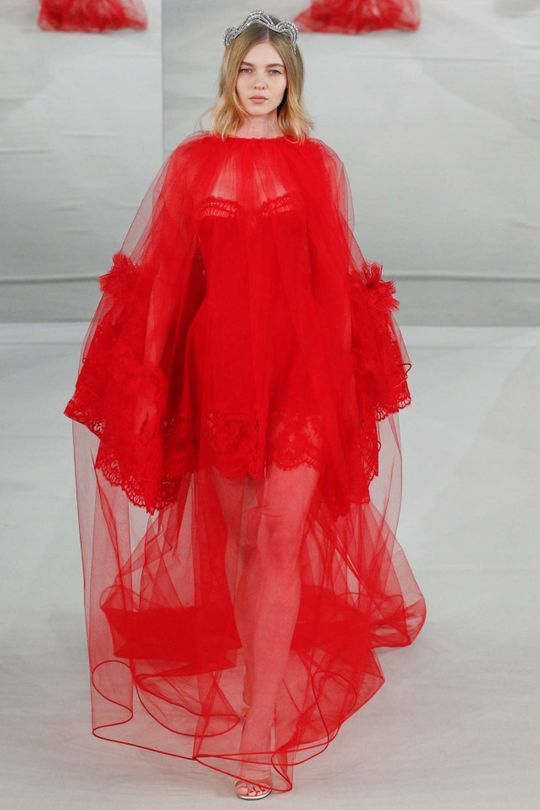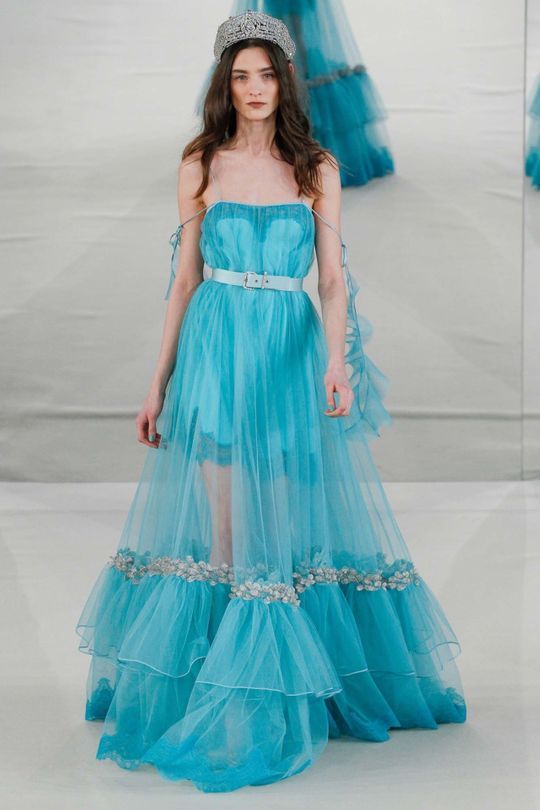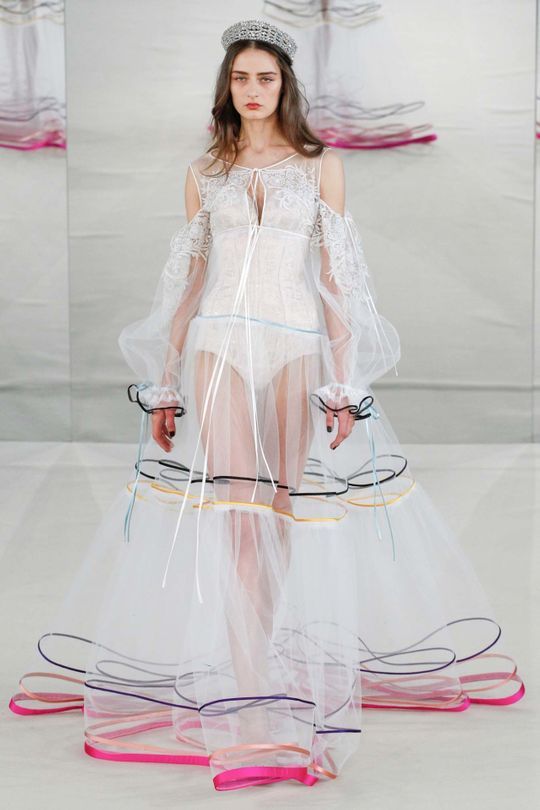 All Images courtesy /credits – AFP / Getty Images
You can't deny Mabille's exuberance, and it translated here in the bold colors and bits of whimsy, such as a hot pink gown with a multicolored bayadere bottom, fastened with two large white bows. Bright and brilliant, but it would take a brave soul to wear many of these looks on the red carpet.
An azure mini dress encrusted with diamond stripes is playful for a young actress (look 15), and a golden yellow dress with black embroidered beads was one standout number that work for a summer evening premiere