With the help of David Bowie's infamous song "This is Not America," designer Raf Simons made a pointed message during his debut collection for Calvin Klein at New York Fashion week. Solis sent a model down the runway wearing underwear with the words "Fuck your wall" written on the back of them. Other pieces featured messages that read, "No ban, no wall" and "We are all human beings."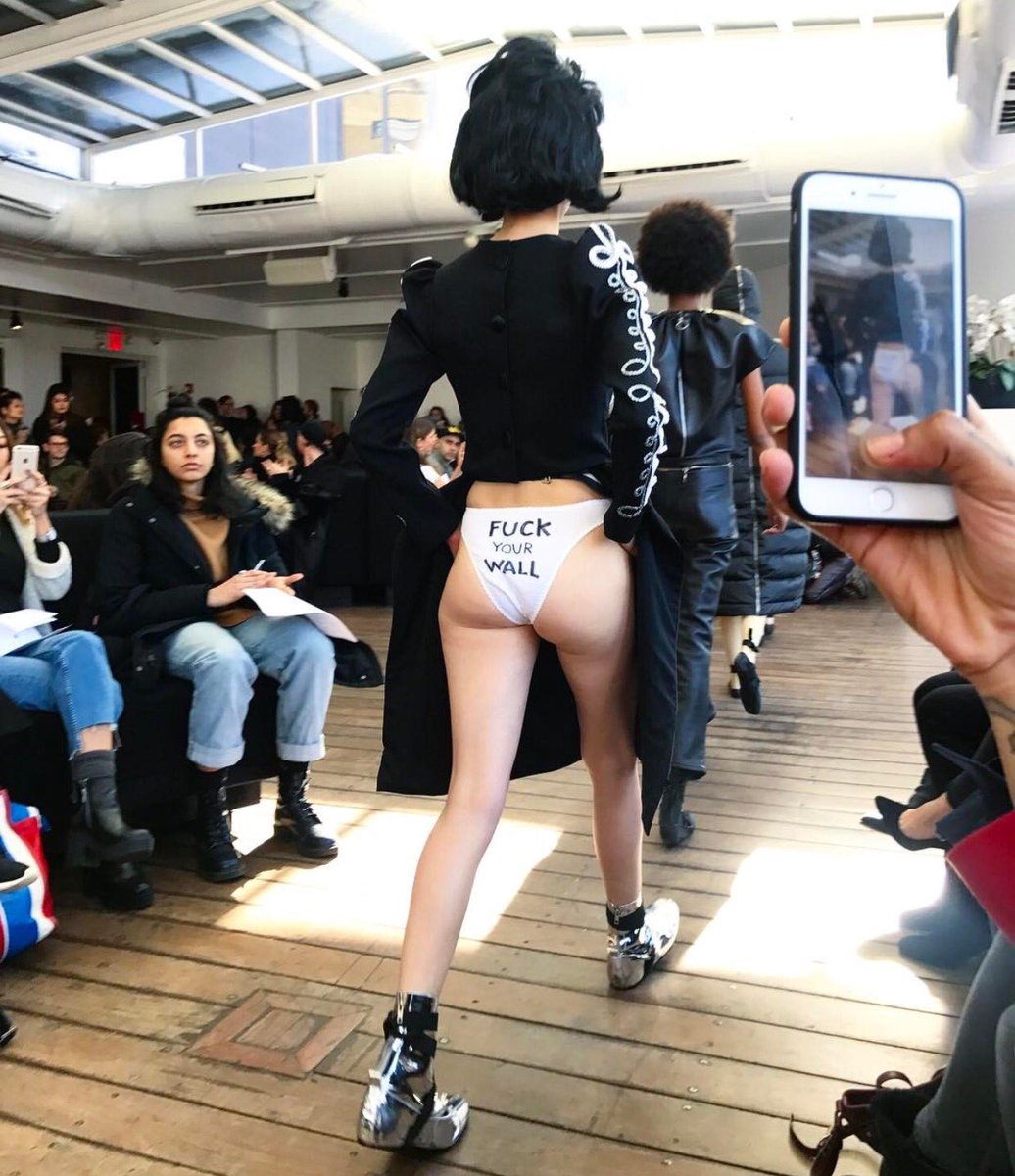 "It reflects the environment," Simons wrote in the show notes. "It is the coming together of different characters and different individuals — just like America itself.""When you have a voice, you should use it," Simons said backstage just last week at his own label's menswear show, almost as if alluding to his Calvin Klein show on Friday.
Among the celebrity attendees were Gwyneth Paltrow, Julianne Moore, Sarah Jessica Parker, Naomie Harris, Kate Bosworth, Greta Gerwig, Brooke Shields, director Sofia Coppola, and supermodel Lauren Hutton.
All Images Courtesy / AFP /Calvin Klein / Shutterstock / Getty
Simons successfully hit the reset button on the iconic brand, turning out smart tailoring and coats (a mainstay at Calvin Klein since the beginning), some with covetable sweater-knit sleeves, as well as cheeky sportswear (those Brooke Shields jeans, the pep squad knits, oversized leather jackets with floral embroideries and the cowboy boots) and red carpet stunners. "I'm happy, it just made me so happy," said stylist Elizabeth Stewart.