Companies across the fashion sector in the West are struggling to stay afloat, while millions of workers in garment factories in Asia fear for their livelihoods.
Sales in China and South Korea offer some respite for the industry, while in the West, hopes are being pinned on a bounceback in the autumn.
A fundamental shift in the fashion system to a slower pace has become a talking point, supported by the likes of Giorgio Armani.
The fashion sector is proving to be one of the hardest hit as a result of the coronavirus pandemic, with millions of jobs likely to be lost and thousands of companies facing a fight to stay afloat. Support from governments to support furloughed employees is offering only temporary respite. Businesses are struggling to cling on in the hope of a bounceback in the autumn, but Asia's uneasy move towards normality offers a glimmer of light. 
Department store retailers first to fall; small design houses next. Galeria Karstadt Kaufhof, Germany's biggest department store retailer, filed for administrative insolvency on 1 April after losing more than €80 million in revenue per week. The company employs more than 28,000 people. British department store group Debenhams said on 6 April that it intends to appoint an administrator, with 22,000 jobs at risk across its shuttered 142 stores. US department store Neiman Marcus is also reported to be stepping up preparations to seek bankruptcy protection.
Western luxury brands are hastening to strengthen their online presence and are cutting back their pre-autumn collections. Small independent fashion designers are struggling. In the US, the Council of Fashion Designers of America (CFDA) and Vogue have created A Common Thread, a fundraising initiative to support designers. Almost 40 per cent of the CFDA's 477 members are brands worth under $1 million. E-commerce businesses are not immune to the sharp downturn: New York-based Moda Operandi has shuttered its menswear division, while in Dubai, online modestwear company The Modist has closed.
Millions of industry jobs lost, employees furloughed. The garment export industry across Asia has been hit by the pandemic, with millions of workers' livelihoods threatened. Retailers using Asian supply chains have cancelled orders on an unprecedented scale and made redundant or furloughed thousands of their shop-floor employees. Job losses across the US retail sector hit 46,000 in the month of March.
As reported by Vogue Business, Western brands and retailers are also deferring payments to suppliers. In the UK, fast fashion retailer New Look has suspended payments to suppliers for existing stock "indefinitely" and cancelled all other orders, saying "this is a matter of survival".
Some signs of hope emerged in Europe on 6 April as Austria announced plans for shops and shopping centres to open from 1 May. Covid-19 infection rates and deaths also appeared to have peaked in Spain, Italy and France, with debate shifting to possible timetables for easing their national lockdowns.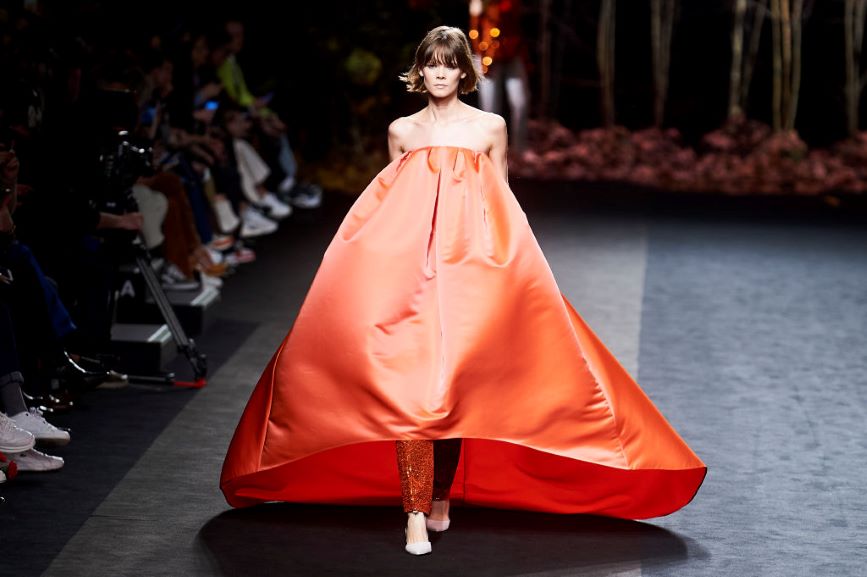 Asia tentatively returns to work, while Europe hopes for autumn rebound. Luxury and fashion retailers are open across mainland China, Japan and South Korea. But Asia's economic resurgence from the Covid-19 lockdown remains cautious, with shopper footfall reportedly down. In Hong Kong, an epidemiologist warned on 5 April of a possible "third wave" of infections, while Japan is expected to declare a state of emergency this week.
Shanghai Fashion Week's transformation into a 'cloud fashion week' from 24 March to 3 April showed new digital possibilities for the fashion week format. The event, featuring 150 brands and combining a mix of live streaming and short videos, was targeted at Chinese consumers on the Tmall and Taobao apps.
Events organisers in Europe are pinning their hopes on a return to business in the autumn. Influential Italian menswear trade exhibition Pitti Uomo, staged in Florence, has been shifted from June to 2-4 September, with Pitti Bimbo, its childrenswear equivalent, slated for 9-10 September. Milan's menswear shows, originally scheduled for 19-23 June, will now take place alongside Milan Women's Fashion Week (22-28 September). Meanwhile, the Italian footwear industry is mourning the death of luxury shoemaker Sergio Rossi, who died on 2 April at the age of 84 after being hospitalised with coronavirus.
Support grows for slow fashion. In an unusual move, Italian designer Giorgio Armani wrote an open letter to WWD on 3 April reiterating his long-term support for a slowdown in the luxury fashion system. "Luxury cannot and must not be fast," he said. "A careful and intelligent slowdown is the only way out, a road that will finally bring value back to our work, and that will make final customers perceive its true importance and value."
The term "slow fashion" generated 90 million social impressions "suggesting the beginning of a shift in shopping behaviours", according to shopping search platform Lyst's Conscious Fashion Report for 2020. Since the beginning of the year, Lyst has seen a 37 per cent increase in searches for sustainability-related keywords.