America's Got Talent may be a family-friendly show, but Sofia Vergara's latest steamy throwback bikini photos are anything but. She is known to post pictures from the '80s and 90's back when she was a model. Take a look at some of her sexy throwbacks compared to what she looks like today.
Sofia was discovered as a model in Colombia during her teen years. She has been posting pictures from back in her modeling days before she became famous from her role on the hit show Modern Family.
Sofia Vergara Stunned In A Recent Topless Bikini Throwback Photo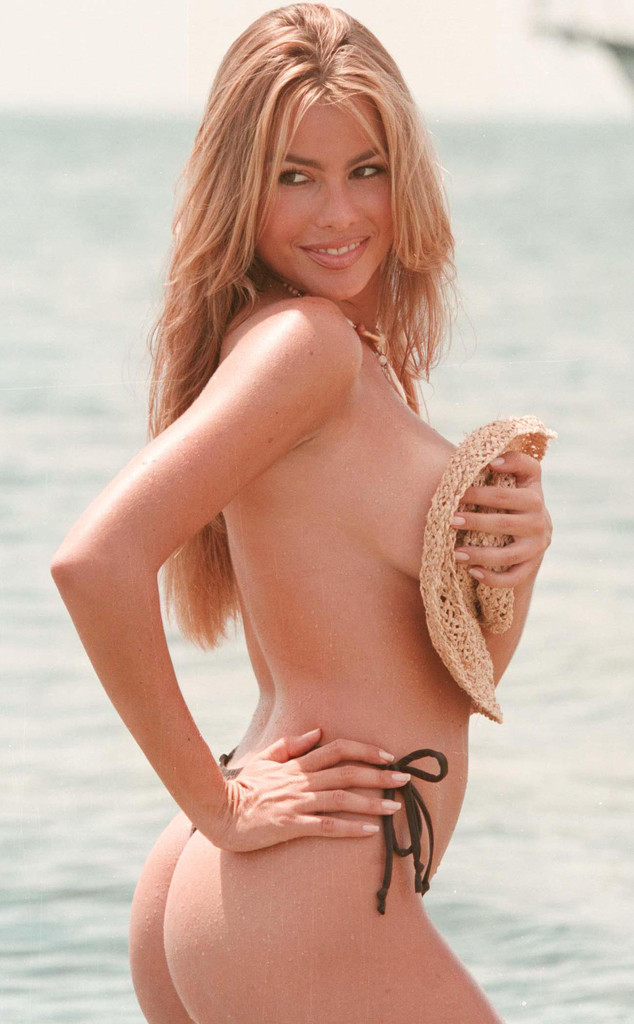 Miami, Florida in the '90s was red hot with Sofia sizzling in the sand. She even ditched her bikini top for this photoshoot. Sofia shared this photo on Instagram and nearly broke the internet. People were stunned by how natural she has always been at posing for pictures. And of course, the partial nudity in the photo had some people's jaws on the ground. She definitely lounges a little more in style now wearing a chic Dolce and Gabbana leopard print dress at a gorgeous waterfront property. One thing that is noticeably different about Sofia is her hair color. She is naturally blonde but has dyed her hair darker over the years for different roles.
She posted A Throwback Photo To Show The Growth Of Son Manolo
Sofia has one son, 27-year-old Manolo from her previous marriage to her high school sweetheart Joe Gonzalez. This hot mama literally looks like she hasn't aged a day. Manolo owns a business called Canini by Baguette where he sells dog clothes, beds and other fun canine accessories. Sofia has always been a proud supporter of her son and even showed up to an event launch party with her own dog in tow. We love a cute relationship between a mother and her son.
She Wasn't Shy To Share This Bra Moment
Sofia went for a bold look in Miami in the '90s wearing her first ever Dolce and Gabbana outfit. This bold blue and yellow look seems a lot different than something Sofia would wear today. She shared a similar bra photo recently to support Stella McCarteny,s Breast Cancer Awareness campaign. She looks absolutely gorgeous with softer makeup and lighter eyebrows. The throwback picture on the left is almost unrecognizable with the bold makeup and blonde hair.
Her Gowns Have Changed A Lot Over The Years
Our jaws are on the floor at this throwback of Sofia wearing an electric blue net gown. Her gorgeous curves and fresh face are on display. She is wearing a black thong underneath. Honestly who else but Sofia could've pulled off this daring look? But obviously now walking red carpets, her style has evolved. Sofia stunned in a black and silver beaded Dolce and Gabbana gown at a red carpet premiere. She still does continue to wear figure-hugging gowns but definitely does not show as much skin.
She Still Loves To Rock A One-Piece Bathing Suit
The picture on the left was taken in the 80s in Colombia. Sofia is wearing a pastel yellow one-piece swimsuit and is absolutely rocking it. She is still a fan of one-piece bathing suits as she recently wore a leopard print one aboard a boat. Sofia has managed to keep her trim figure after all these years and literally looks like she does not age. considering there is about a 25-year difference in these photos, she looks stunning.
Looking at these photos it's safe to say that Sofia really can pull off any look. Whether it's a bikini or a gown, she has a smile and a look that is timeless.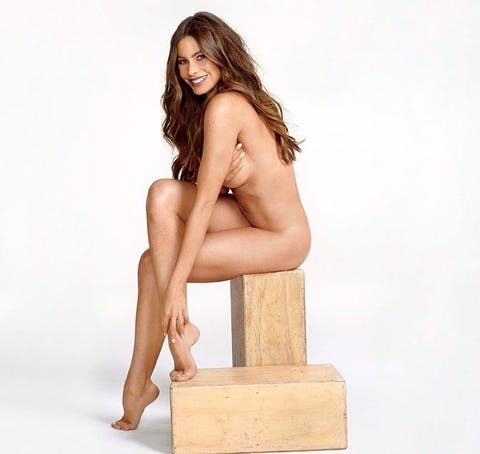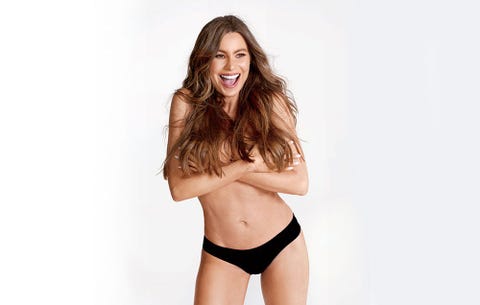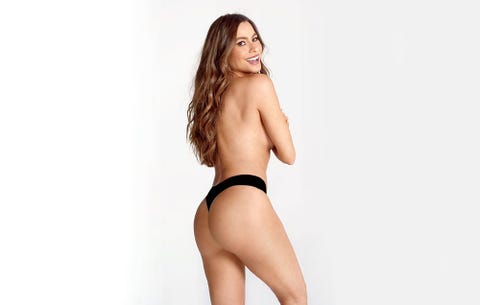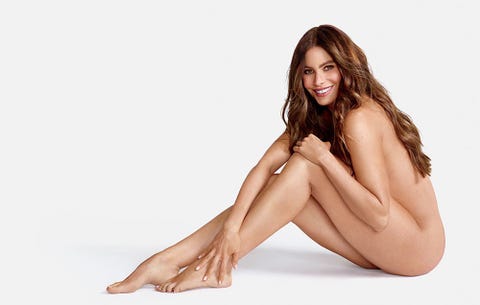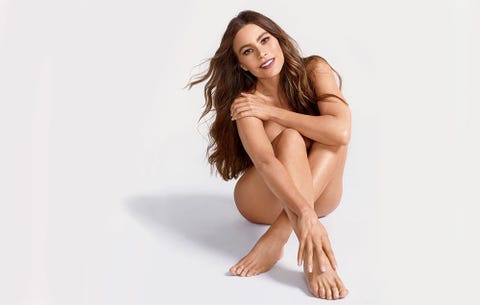 Sofia Verga has posed for women's health magazine for social causes and is a campaigner for breast cancer awareness.
Credits – People magazine,Womens health magazine and Sofia Vergara.