Aired live from Rotterdam, Netherlands on Sunday, November 6, the MTV Europe Music Awards drew music stars from across the globe, including Bruno Mars, The Weeknd, Green Day, Shawn Mendes, DNCE and more, to the glamorous Ahoy Rotterdam.
The event attracted the likes of Geordie Shore legend Charlotte Crosby, supermodel Jourdan Dunn and Strictly stunner Laura Whitmore, who all looked sensational on the night.Then there were the others on the guest list for whom it was a night of style sins rather than red carpet triumphs and they certainly did give their  UK and US counterparts a run for their money.
Reality star Elettra Lamborghini,hogged the limlight for the wrong reason.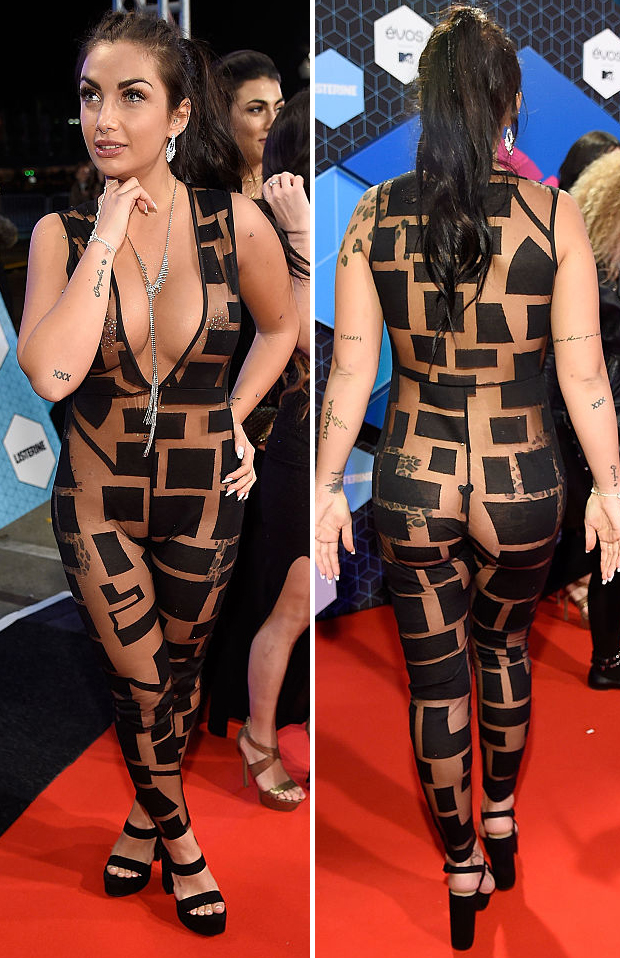 The one-piece had a black patches of material to save some face, but still left her nipples exposed for all to see – and even she seemed uncomfortable.The brunette left very little to the imagination in a sheer catsuit, which failed to leave her with any modesty at all
GEORDIE SHORE'S  CHLOE FERRY
Another stunner who turned heads for the wrong reasons was model Ann-Kathrin Brommel, the girlfriend of footballer Mario Gotze
The 26-year-old, who is dating German footballer Mario Götze, hit the red carpet with her sporty beau and stole the show – mainly because her chainmail dressed showed far too much of her body.
The beauty's nipple pasties could clearly be seen through the risky little number as the cameras flashes turned the garment see-through.
Charli XCX also fought for the worst dressed title.The pop star arrived ready for some disco fever in a very eye-catching pink '70s number.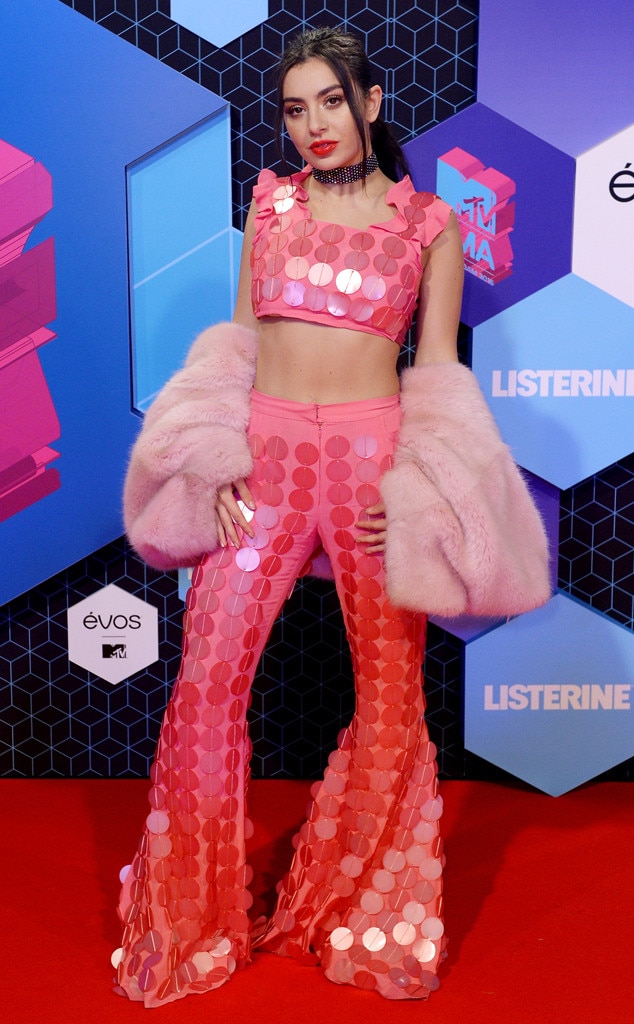 Meanwhile, Ex On The Beach's Charlotte Dawsonopted for a nude sheer halterneck gown, with her torso being covered by a huge black design Charlotte Dawson poses in black shorts and leather jacket.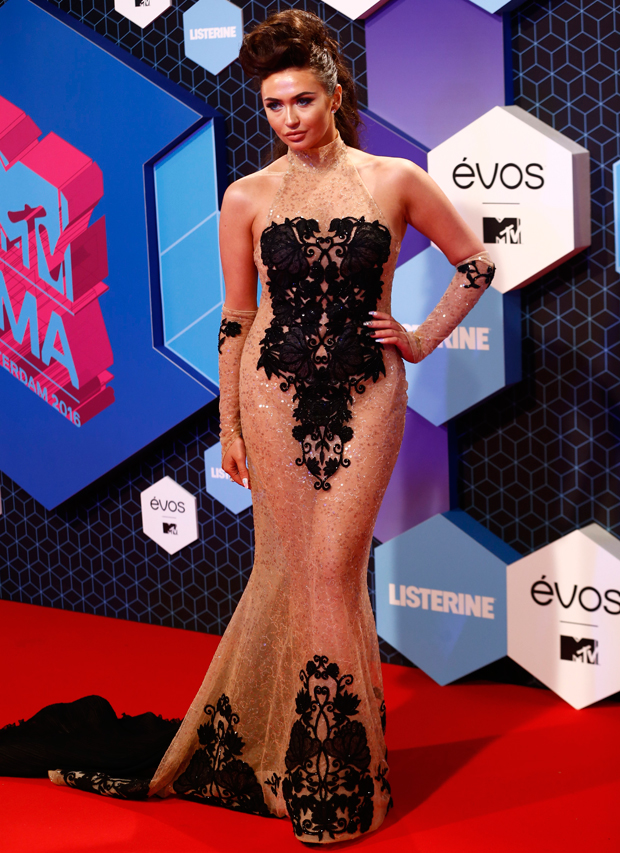 British singer Anne-Marie also didn't manage to cut muster in the style stakes, failing to flatter her her figure in a harsh mesh mini-dress which exposed her bra worn with a pair of clumpy Doc Martins.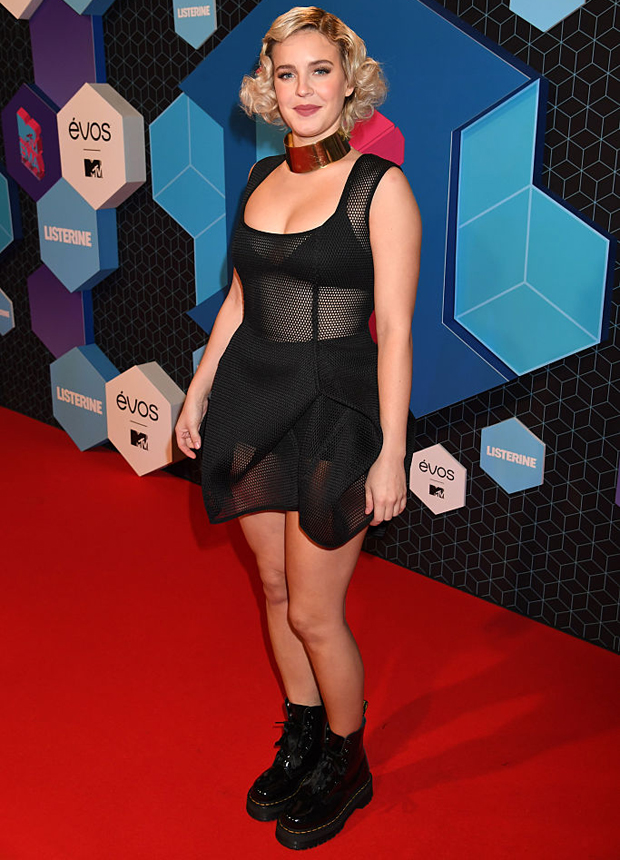 MTV Influencer Kenza put the hassle in tassel with this look. 
TALLIA STORM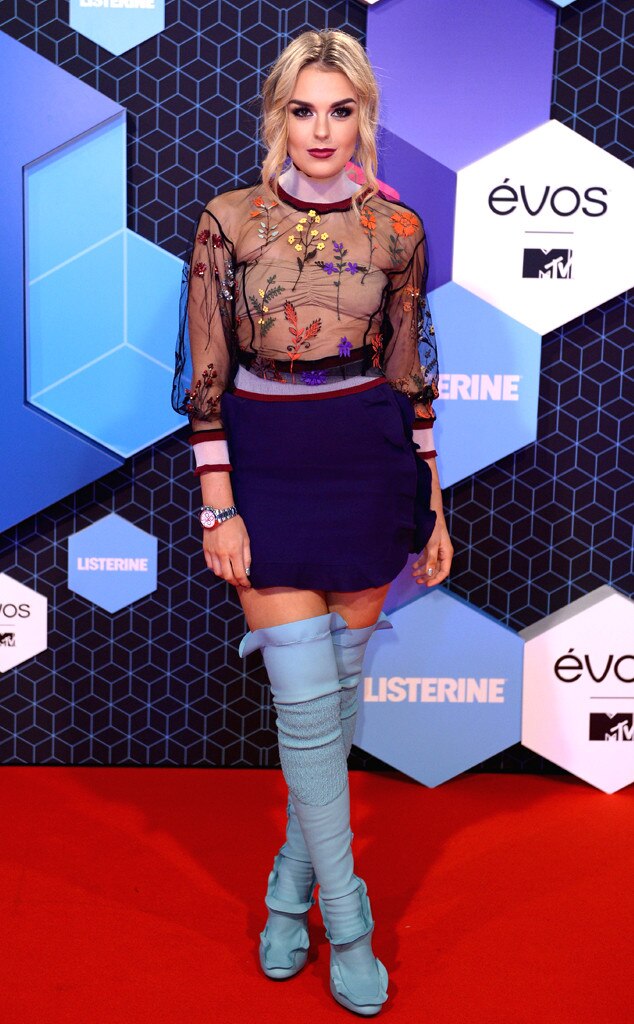 German model Stefanie Giesinger sporting a strange hybrid of bondage gear and a negligee

Indian actress Deepika Padukone wearing her swamp green bralet and skirt combo did nothing for her sensational figure
JOURDAN DUNN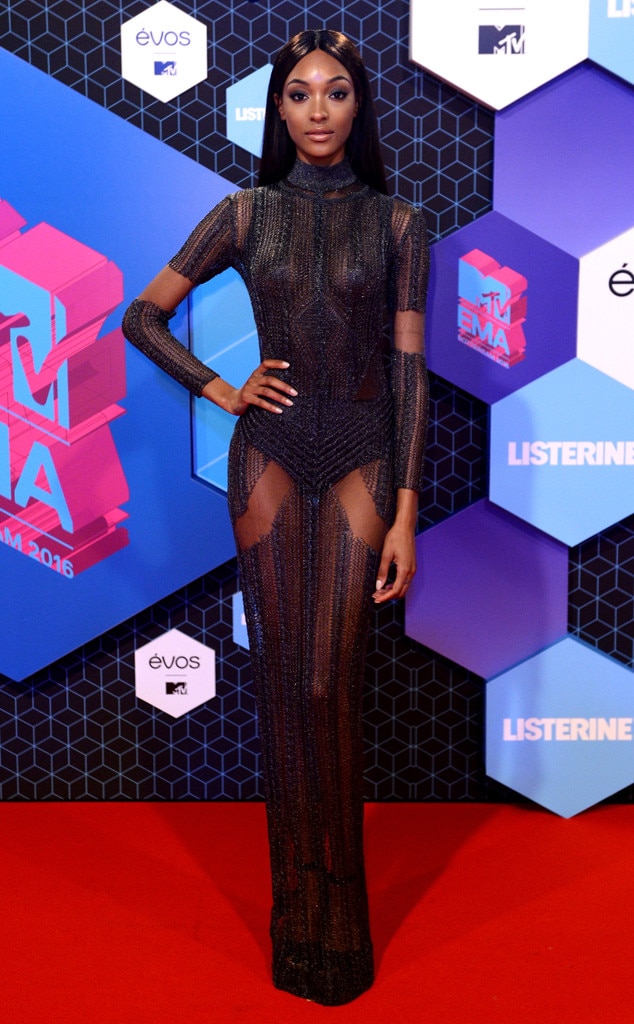 The MTV Awards have long held a reputation for guests taking serious fashion risks on the red carpet and the MTV EMA's in Rotterdam,Netherlands on Sunday was no different, however, the risks didn't fully pay off.
Or May be it did !